Regarding concerns with COVID-19 (coronavirus)
Woodland Hills Funeral Home would like to assure the community that we are here to assist families that call on us throughout this critical time. The safety and wellbeing of our community, the families we serve and the staff at the funeral home is our primary concern.
Starting Saturday, March 21, we will be limiting the size of gatherings according to recommendations of local and state authorities, as well as the CDC. We encourage you to visit our obituary page regarding individual service information. Visitors to the funeral home are asked to implement social distancing. If you are at high risk such as a vulnerable senior or someone with underlying conditions, please avoid entering the premises. Please call 507-387-5504 to schedule appointments or if you have any questions.
Thank you for your trust in us. As conditions change, we will continue to provide updates and information.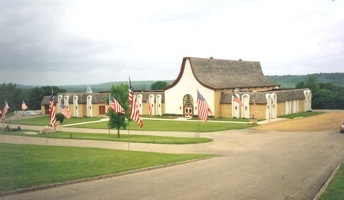 Welcome
Thank you for visiting our website.
The loss of a loved one can leave you with a lot of unanswered questions, feelings of stress and anxiety and grief that makes events difficult to handle. The experienced funeral directors at Woodland Hill Funeral Home will guide you through the aspects of the funeral service with compassion, dignity and respect.
Our staff of dedicated professionals is available to assist you in making funeral service arrangements. From casket choices to funeral flowers, the funeral directors at Woodland Hill Funeral Home provide individualized funeral services designed to meet the needs of each family. Our honest service and commitment to excellence have served our customers well, and you can rest assured that we can assist you in your time of need.
Whether you have come to our site for information about an upcoming service or to make arrangements for one, we hope the information you find here will be helpful.
We have added new features for your web experience with us. They include:
Ordering Flowers directly from our site
Enhanced Obituaries with a Guest Book, Automatic Email Subscription when new notices are posted
New ways to send condolences such as food gifts and sympathy cards