---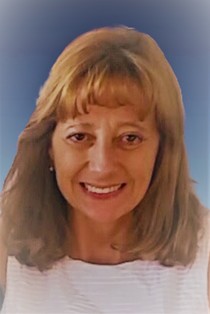 Sharon (Chmielewski) Tuck, 58, passed away on September 28th, 2019. She lived in Jackson Michigan, but was born and raised in Toledo, attending St. Hyacinths, Central Catholic and the University of Toledo. She was a loving daughter, sister, wife, mother, and grandmother.
She was an incredibly selfless person with a huge heart who would always go out of her way to help others, regardless of any inconvenience. She loved her family and was always there to lend a kind ear or helping hand. Holidays were her favorite time of year because she could get the whole family together – and would always make sure there was a group picture to capture the moment. She would especially light up when she was spending time playing with her grandkids.
She was full of big ideas and was a lifelong learner who loved continuing education. She passed her love of learning down to her kids and always made sure they were able to get the best education possible. She also made sure she introduced the library to her grandkids, but hopefully didn't pass on her tendency to rack up late fees.
Sharon is survived by her husband of 18 years Brian Tuck, her mother Evelyn Chmielewski, and her brother John Chmielewski. She is also survived by her three children Michael (Paige) Boggs, Amber (Mike) Blair, and Brittney Tuck, as well as grandchildren Madisyn, Jack, Alexys, Sam, and Ryleigh.
Family and friends may visit from 11:00 a.m. until the time of prayers at 1:00 p.m. on Friday, October 4, 2019 at the W.K. Sujkowski & Son Funeral Home, 3838 Airport Hwy., followed by the Funeral Mass at St. Hyacinth Church at 1:30 p.m. Burial will be private.

| | |
| --- | --- |
| Click the button to generate a printable document containing all condolences submitted | |
Christie Hale

Posted Tue October 01, 2019

On behalf of the entire Advance Employment Family, we send or deepest condolences to the Tuck family on their incredible loss. Sharon worked for us just a short time, but was absolutely amazing and will missed dearly. Her "go get em" attitude and ever so gentle smile will be remembered always. You are in our thoughts and prayers during this most difficult time.
Susan Hawkins

Posted Tue October 01, 2019

I am so sorry for your loss. She was such a sweetheart. I worked with her at Jackson County Medical. She cared so much for her coworkers and patients. She loved her family so much. I wish I had been able to know her better.
Julie Miller

Posted Tue October 01, 2019

I am so sorry about the loss of your mom, I worked with her years ago at Sparrow Hospital in the Ultrasound department. She was great at her job, great with patients and could run circles around all of us. She was a very hard worker who was always willing to do more. She was very special, kind and caring. Your family is in my thoughts and prayers.💗
Sandy Schroll

Posted Wed October 02, 2019

I am so sorry for your loss. Sherry was such a caring employee and fellow worker at JCMCF. She always had a smile to give and a hug if you needed one. I will always treasure the time I spent working with Sherry. She will be missed by a lot of people.
Deborah Thompson

Posted Wed October 02, 2019

SPATHIPHYLLUM was sent by Deborah Thompson.

We are so very sorry for your loss. Our Prayers are with you. Love Allan & Deborah Thompson & Michelle Blair.
Toni

Posted Wed October 02, 2019

I worked with Sherry at Jackson county medical care facility
She was a beautiful lady and touched many patients and coworkers.
Her kind gentle ways I will always remember, and I am blessed to have known her.. my most sincere condolences. Toni Van Vorst

Tami

Posted Wed October 02, 2019

My deepest sympathies. I worked with Sharon at Chelsea Retirement Community and Jackson County Medical Care Facility. I always wished I had her attitude and energy. Sharon was the kindest most sweetest person I have ever known. God has blessed everyone by letting Sharon be in our lives. Again, I am so sorry for your loss. Tami Miller
Sandy Konwinski

Posted Wed October 02, 2019

Rest in peace...I will never forget what a wonderful person you were.
David Estep

Posted Thu October 03, 2019

SPATHIPHYLLUM was sent by Estep Family.

Those who have been ransomed by the Lord will return. They will enter Jeruselum singing, crowned with everlasting joy. Sorrow & mourning will disappear & they'll be filled with joy & gladness. -Isaiah 51:11 All our Love, Dave, Erin, Evie, Tristan & Pretty.
Ann M. Anderson

Posted Thu October 03, 2019

I am so sorry for your loss. Sherry valued her family. I would see Sherry when we had family gatherings. Sherry is my cousin and we went to school together at St. Hyacinth's. I'm an Echo Tech too. I will remember Sherry's smile. She would always say hi couz how you doin. I know Uncle Eugene was there in heaven to greet her along with Jerry and her dad. Uncle Eugene was her godfather. So hard to believe.