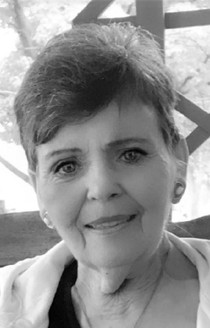 Therese E. Tucholski, 72, of Holland, passed away peacefully on September 18, 2019. She was born on May 10, 1947 to Bernard and Loretta (Jacobs) Tucholski in Toledo. Therese worked as a hairdresser and as an assistant at the former St. Jude School. She enjoyed reading and cherished the time she spent with her grandchildren and great grandchildren.
Therese was preceded in death by her parents; great grandson, Chance; and former husband, Ronald Bugbee. She will be dearly missed by her children, Brant Bugbee, Chad (Cindy) Bugbee and Kelly (Jim) Chambers; grandchildren, Brandon, Karissa, Haylee, Brittany and Nate; great grandchildren, Parker, P.J., Skylar, Harper, Paisley and Camden.
Family and friends may visit from 2-8:00 p.m. with Funeral Services at 7:00 p.m. on Monday, September 23, 2019 at the W.K. Sujkowski & Son Funeral Home, 3838 Airport Hwy. Memorial tributes may be directed to Hospice of Northwest Ohio or Mobile Meals.