Pre-Arrangements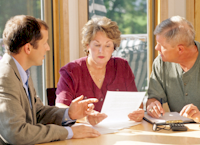 More and more people are realizing the advantages of pre-arranging their funerals. The process is simple and the benefit to loved ones left to handle the arrangements is well recognized. The benefits are numerous: pre-planning allows you to express your own wishes; there is a guaranteed funeral price; there's no income tax liability; your funeral plan is transferable in case you move away; it relieves your family of the financial burden. By relieving your family of burdensome decisions at a difficult time, you are showing your love and respect for their needs, too.

There are several affordable payment options available.
You may preplan online now by filling out our preplanning form or call us at 814-563-9300.