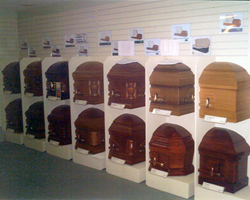 The option that relieves the burden from your family.
One of the most loving, caring things that an individual can do is to leave behind details and information in regards to Pre-Planning. If you feel it is too hard to discuss funeral arrangements at this time, just think how difficult it would be for your loved ones at a time of loss.
Advantages of Planning Your Funeral Arrangements
Pre-Planning will express your wishes.
Pre-Planning relieves your family from making difficult decisions at a time of emergency.
Pre-Planning will give you and your family the security and satisfaction knowing that all the arrangements have been planned and paid for.
Pre-Planning discounts for complete funeral packages save you money.
If you are ready to begin the Pre-Planning process,
please call the James Sweeney Funeral Home at 610-356-1878
or complete the form below.
Arrangements can be made in the comfort of your own home by clicking the button below. Fill in as much as you are comfortable with and we'd be pleased to meet with you to discuss further. See the form below for details.