---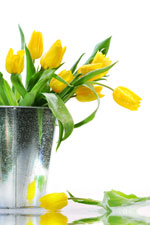 Bolden-Tilghman Mortuary Service creates a one-of-a-kind ambiance and style unlike any other. The elegance allows us to offer presidential services to every family we serve.
Bolden-Tilghman Mortuary believes that true high class status is achieved when a facility combines the traditions of its community with superior personal service.

Bolden-Tilghman exceeds the expectations of our clients by offering professional services with honesty, dignity and class.
Mission:
To be recognized as a leader in the funeral service industry by ministering with the highest level of care and compassion to our families.
To provide professional pre-need counseling before the need arises.
To serve as a resource to our community for effective grief recovery.

Ownership and History
Bolden-Tilghman Mortuary is owned and operated by Passion Bolden Tilghman. She is a licensed Mortician in the state of Maryland and Delaware.

Passion is the first African American Female Mortician that is a native of Caroline County.

She is also an ordained Elder and the Assistant Pastor of the International House of Worship located in Easton, MD.
Passion is assisted with operations by her husband, Calvin Tilghman, Sr. Calvin brings over 20 years of experience to the business. He was introduced and well groomed in the industry by his father, Franklin (Sonny) Tilghman, Sr. Calvin and Sonny were instrumental in helping the late George (Herb) Dashiell with his funeral home in Easton, MD.

(Operated out of Williamson Funeral Home 311 S. Main St. Federalsburg, MD 21632)