Alternative Cremation Services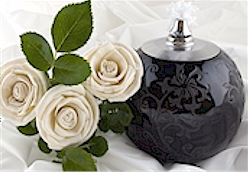 Ballou & Stotts Funeral Services provide a wide range of services within the Burkesville area of Cumberland county to meet the needs of all families we are privelaged to serve.
During this time of need, our staff is focused on allowing the family to go through the grieving process and being with family without being distracted or frustrated by details. We are here for you and your family to truly make this event the celebration of life for your loved one.
Arrangement Conference
This conference is of utmost importance, whether it be at the time of need or in a pre-arrangement setting. We take time during this conference to meet with the family, find out about them and the person they are arranging for, and assist them in determining what services will best serve them. The conference is the time where our relationship with the family is established. This meeting will decide, in detail, the 'personality' of the service desired. It is at this point the planning for the "Celebration of Life" begins.
Cremation Alternatives
We also provide cremation alternatives for you to consider:
The Funeral Service and Cremation
Cremation is another means of final disposition. Cremation can follow the visitation and funeral service at which the casket is present. After the funeral service, instead of going to the cemetery, the casket goes to the crematory. After cremation, if desired, a public or private inurnment of the cremated remains can take place at the convenience of the family.
 
The Memorial Service and Cremation
A memorial service, without the casket present can be held after the cremation takes place. The cremated remains may or may not be present for the memorial service. The service can be held at the funeral home, or at a church or other location. After the service, the urn may be taken to a cemetery for burial or be returned to the family.
 
Embalming and Cremation
Embalming is most often a matter of practical necessity for a service with the body present. For immediate cremation, embalming is not required. In fact, under many circumstances, embalming is not a legal requirement. State health regulations will vary regarding the requirement for embalming.
Funeral Merchandise
We provide a wide range of caskets to select from, and are able to obtain special orders in a short period. Our casket selections cover a wide variety. We offer masculine, feminine, religious, non religious, metal, wood, expensive, inexpensive and so on. There are floral themes, needlepoint, hunting, farming, golfing, etc. We try to touch all walkes of life in our casket selection room, but many others are available for special order (at no additional cost) that may be more fitting.
We also offer outer burial containers (vaults), cremation urns and pendants, monuments, register books, thank you cards, etc.